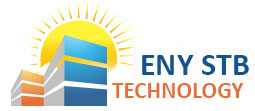 Knowledge Processing Outsourcing (KPO), calls knowledge of a high level. The KPO typically involves a component of
Business Processing Outsourcing (BPO)

Research Process Outsourcing (RPO)

Analysis Proves Outsourcing (APO)
KPO business entities provide typical domain-based processes, advanced analytical skills and business expertise, rather than just process expertise. KPO Industry is handling more amount of high skilled work other than the BPO Industry. While KPO derives its strength from the depth of knowledge, experience and judgment factor; BPO in contrast is more about size, volume and efficiency.
KPO is referred as "Knowledge Processing Outsourcing". KPO is one step ahead of Business Processing Outsourcing (BPO). BPO industry turning into Knowledge Process Outsourcing. KPO Industry handling more high skilled work than BPO Industry. KPO helps companies to create huge business opportunities. KPO firms provide domain-based processes and business expertise,rather than just process expertise.
Intellectual Property Research, Pharmaceuticals Services, Medical Content & Services and Writing Services are typical KPO Services. In today's generation KPO has lead in outsourcing business. KPO service providers also face various challenges. The Knowledge Process Outsourcing is becoming the high valuable interests of companies for their business strategies and protection.
KPO services can reduce design times, zzmanage hardware efficiently and provide research on markets thereby helping in informed-decision making. The areas of KPO services are as vast as the field of business and industry. KPO services involve processes that demand advanced information search, analytical, interpretation and technical skills. The KPO services fetch higher returns than the BPO deals offer. KPO services help improve the business market, access to special skills, absorb peak load and enhance organizational effectiveness.

Copyright by STB Technology. All rights reserved